The Mixer's Story
Duane Goldman, a.k.a. The Disc Doctor, invented the premier Miracle Record Cleaner and in short order, produced his line of brushes, pads, stylus cleaning fluid and Quick-Wash No-Rinse Cleaning Solution. Faced with a choice to leave St. Louis to find employment after leaving a major chemical company, the organic chemist successfully turned his love of vinyl records into his life's work. In spring 2019, Acoustic Sounds purchased The Disc Doctor, including the name, company assets and product formulations. In April 2019, Acoustic Sounds employees Nate Lennox, equipment sales manager, and Teddy Dibble, manager of preowned LP collections, a.k.a. the Vinyl Vault, journeyed to St. Louis to acquire the Disc Doctor's assets and move them to the Acoustic Sounds campus in Salina, Kansas.
Here's Nate's account of how the deal went down.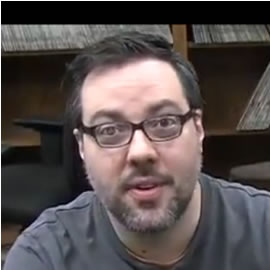 "We took the company Sprinter van and made the weekend trip to St. Louis, spending all Saturday loading the Sprinter up with chemicals, laboratory equipment, storage bins, packaging, raw materials, tools and many other things that had to be brought up from the in-home basement laboratory of Duane's house, where Disc Doctor had been manufactured for years.
"After loading, Teddy spent some time interviewing Duane for a video (already published on the Disc Doctor product page of the Acoustic Sounds website.) After that, Duane sat with me for a teaching session about Disc Doctor and the products it carried. An obvious fellow LP enthusiast, Duane stressed to me how important it was to treat his product with precision. He instructed me on methods to ensure that the Disc Doctor products were manufactured exactly the same every time, with the exact same ingredients from the exact same suppliers. We spent some time discussing proper techniques for measuring, mixing, and storage, along with practices to ensure that the products could be manufactured without risking contamination from unwanted chemicals, dust, or foreign bodies.
"After showing us his impressive collection of 78 RPM discs, shellacs, and other rarities from analog playback's early days, Duane sat with me to make sure that I understood why the Disc Doctor products were so safe and effective not only for 12" vinyl LP's, but for records of all types and formulations. Many LP products that are effective and safe for LP's are not safe for 78s or shellacs, and will ruin them if used. Disc Doctor was carefully engineered to be a viable solution for archival storage and care of all types of analog media, and Duane spent a lot of time emphasizing how important it was that those values are maintained at all costs."
Then it was time to return to Salina and Acoustic Sounds. And that's when Duane's expertise and passion for the enterprise became truly crucial.
"After Teddy and I returned, we had to assemble the actual Disc Doctor production station here in Salina, and Duane was instrumental in helping us get things set up so that the original formulas for Disc Doctor products could be reproduced perfectly. Everything from water filtration techniques, manufacturing techniques and specifications, to chemical storage and packaging was double checked with the original Disc Doc himself to ensure proper carryover," Nate says.
"Duane told me that the reason he chose Acoustic Sounds to carry on the Disc Doctor name is that he believed that we had the acumen, diligence, and facilities necessary to continue making an archival quality product that was safe and effective for even the most historic and valuable recorded treasures."