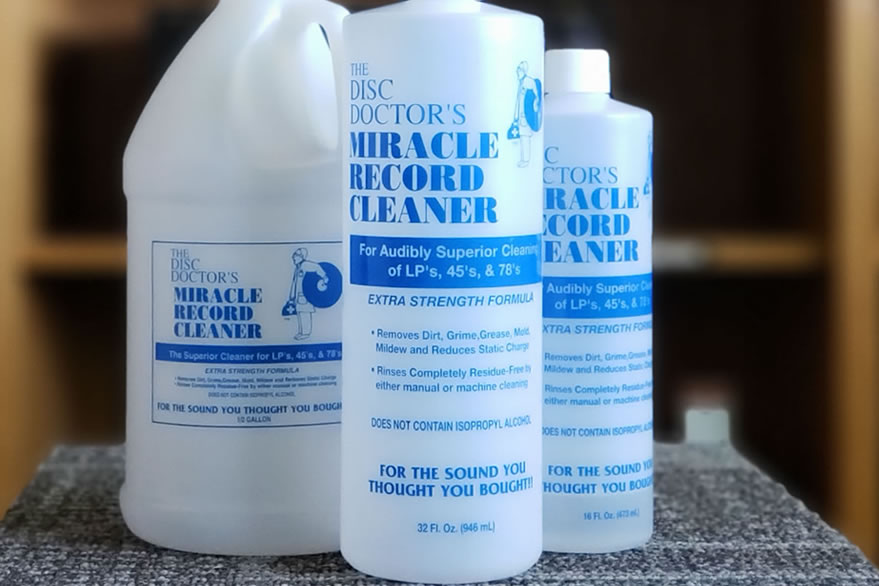 QuickWash Record Cleaner
---
7 July, 2019
The finest NO-RINSE fluid available for cleaning vinyl records.
The Disc Doctor's QuickWash Record Cleaner is a blend of purified water and high purity, biodegradeable surfactants specially formulated for cleaning vinyl phonograph recordings with vacuum-assisted record cleaning machines. Our QuickWash solution can also be removed manually using high nap, pure cotton terry cloth or equivalent microfiber cloth.
The Disc Doctor's QuickWash Record Cleaner works best with 20-30 sec of light spreading using a back-and-forth motion followed by vacuum-assisted fluid removal. Highly effective removal of mold and mildew.
For many The Disc Doctor's QuickWash Solution will be all the record cleaner your vinyl record collection will ever need.
The audible value of using our "
Miracle Record Cleaner
" along with the extra effort required for a rinse versus our QuickWash solution is something that each user should evaluate for themselves.
For worst case situations a second scrubbing application of QuickWash Solution may be helpful but most often such discs are best cleaned with "
The Disc Doctor's Miracle Record Cleaner
."